Learn More About the Up and Coming 2021 Volvo SUV Lineup, Coming Soon to Norristown, PA
Volvo's much anticipated 2021 SUV lineup is finally getting revealed, and we couldn't be more excited about what is being shown. In recent years Volvo has been making some major improvements to their vehicles in style, safety, power, and reliability. And the 2021 SUV lineup is enhancing these features that much more!
Volvo offers three SUVs, the sporty XC40, midsized XC60, and full-sized XC90. Each model showcases the best of Scandinavian design with minimalistic interiors and modern touches.
What to Look Forward to in 2021
With the rise in electric vehicles Volvo is dedicated to being the first premium carmaker to move their entire SUV lineup into electrification, leading the way in efficiency and sustainability.
Volvo has announced that they are going to be launching one BEV (battery electric vehicle) into the lineup every year through 2025, which means there is much anticipation revolving around what 2021 will bring to the automotive industry.
The 2021 XC90
It's being discussed that the 2021 Volvo XC90 will not offer petrol or diesel, meaning the internal-combustion engine is arriving soon! The 2021 Volvo XC90 will only be offered as a plug-in hybrid or a 100% electric model. For shoppers in King of Prussia looking for a new hybrid model, the new XC90 might be the perfect fit.
For additional peace of mind, the 2021 XC90 is teasing the idea of a new "Highway Assist" feature that operates on cloud-based information. The system will let you navigate from place to place without having to do any manual driving! While this has not yet been approved, Volvo is pushing for additional testing.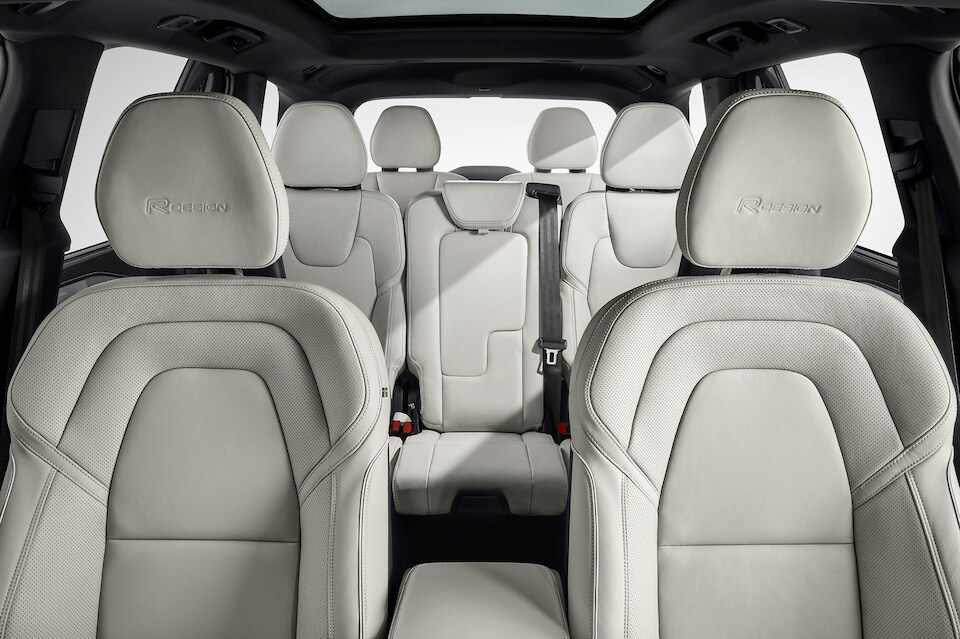 The 2021 XC40
The 2020 Volvo XC40 has been wildly successful due to its athletic shape, sporty styling, and affordability. We expect the 2021 XC40 to be even more popular among Pottstown Audubon drivers looking for a small SUV with big power.
The 2020 XC40 Recharge was Volvo's first all-electric vehicle, and we suspect the 2021 model to feature the same electric features. The 2021 XC40 is set to be powered by a 78-kWh battery and two electric motors. These motors will be located at both the front and back of the SUV and produce up to 408 horsepower and 489 pound to feet of torque, which is impressive for an electric SUV.
It's also being hinted at, that the 2021 XC40 will offer an estimated driving range of up to 400 kilometers and a charging time of only 40 minutes to get up to an 80% charge.
Additional features for the 2021 model include a new infotainment system with upgraded Android Auto and Google with quicker response times so you can stay connected from Collegeville to Conshohocken with ease.
2021 XC60
While there is little information released on the 2021 Volvo XC60 we assume it too will offer newer and faster technology, electric powertrain and a modern interior with stunning finishes like diamond-cut controllers and a large sunroof.
Learn More
If you love everything the 2020 Volvo SUV lineup is offering and are a lover of the newest and best features, we encourage you to learn more about the 2021 lineup. As we learn more, we will be releasing further information and can't wait for the set date of the new arrivals.
In the meantime, you can visit us and give one of the 2020 models a test drive to see how you like the feel and styling. We'll show you everything they have to offer and available trims. We know that 2021 is going to be a fantastic year for Volvo and we are ready for you to learn more.