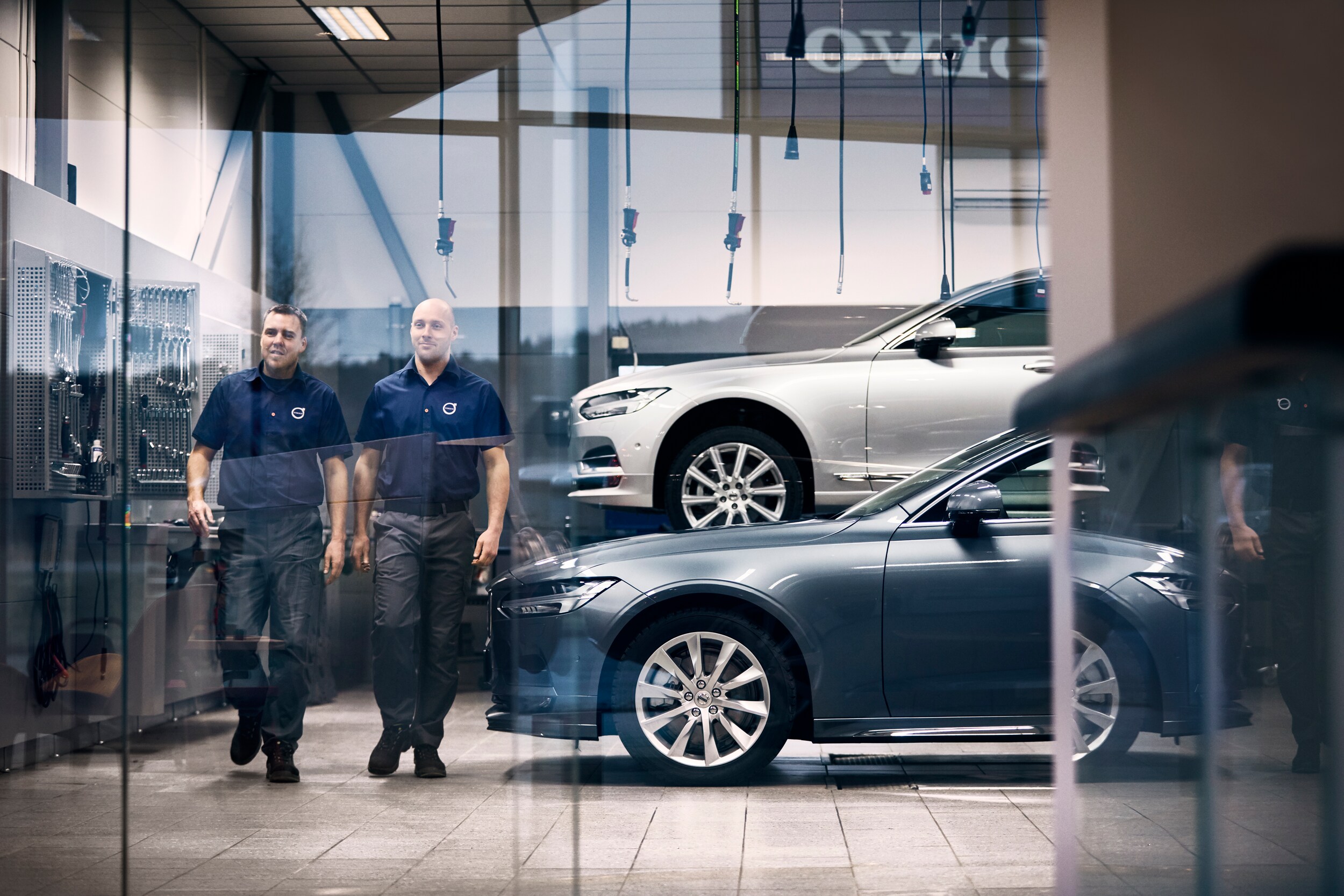 ?
When you drive a premium vehicle like a Volvo, you get to benefit from many perks besides turning heads wherever you go. Here at Jim Wynn Volvo Cars Norristown, we offer you your own personal Volvo Valet service that can effortlessly assist you in getting where you need to go from service to pickups and delivery. To learn more continue reading.
The Importance of Valet Services
Safety has always been Volvo's top priority, and now more than ever, Volvo is putting their best foot forward so that you have everything you need. We will pick up your Volvo for service, and when it is done in our service center, we will sanitize it and deliver it back to your doorstep no matter if you're from King of Prussia or Pottstown.
We make it easy for you to schedule with our Volvo Valet services online! This makes it safer for both you and our team. You can schedule service over the phone or on our website. If you need a loaner vehicle, we are happy to provide one for you.
You'll also benefit from being able to track and manger your delivery experience all through your phone with the use of the Volvo Valet App. The App will also send you notifications, so you know exactly when your vehicle is ready and what is being performed in our service shop.
Even though many of us aren't doing too much driving as of now, that doesn't mean that we can't make it effortless for you to have your vehicle ready for the adventures that wait ahead.
If you live in the Collegeville or Conshohocken PA area and would like to schedule an appointment, please contact us, and we will give you further information on our Volvo Valet services and how we can better assist you.